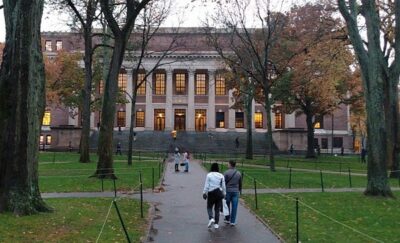 BOSTON – Today, at a federal court hearing over a new international students rule that could have wrought havoc on the education of hundreds of thousands of students at U.S. colleges and universities, U.S. District Judge Allison Burroughs said federal immigration authorities had agreed to rescind the directive and "return to the status quo."
Eva A. Millona, president and CEO of the MIRA Coalition, celebrated the news, saying:
"We are very glad that reason has prevailed, and international students will be able to continue their studies without fear that if their classes are all online, they will be forced to go back home. We urge the Trump administration to stop using the COVID-19 pandemic as a pretext to sow chaos and anxiety, as it did with this policy. International students are a huge asset to the U.S. economy and to Massachusetts in particular. Their talent and ingenuity are a big part of why we have some of the best universities in the world, and a robust knowledge economy supported by them.
"This is an important victory, and a credit to the strong advocacy of our universities and elected officials, including Attorney General Maura Healey, who quickly took the administration to court and stopped this policy before it could do enormous harm."
Under the now-rescinded policy, Immigration & Customs Enforcement (ICE) had announced that international students on F-1 and M-1 visas would have to return to their countries would be required to leave the country if the college or university program they were enrolled in was online only – and even under some circumstances if the schools were operating on a hybrid online/in-person model.
The impact on higher education could have been enormous, across the U.S. and in Massachusetts in particular. In the 2018–19 academic year, a record 1.1 million foreign students attended U.S. colleges and universities, including 71,100 in Massachusetts – which has the nation's fourth-largest international student population, after California, New York and Texas. Those who could not comply with the new policy would have had to leave the U.S., even if they could not actually continue their studies from abroad due to time-zone differences, connectivity issues, or other factors.
Hundreds of schools stepped up to oppose the new rule, starting with Harvard University and the Massachusetts Institute of Technology (MIT). Yesterday, Massachusetts Attorney General Maura Healey joined over a dozen other state attorneys general in another lawsuit that challenged the rule as a "cruel, abrupt, and unlawful action to expel international students amidst the pandemic that has wrought death and disruption across the United States." The policy reversal was announced at the start of a hearing in the Harvard and MIT case.