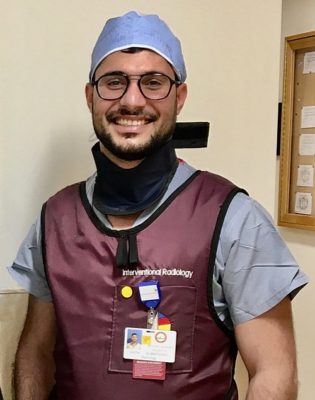 BOSTON – Today Gov. Charlie Baker issued an executive order, COVID-19 Order No. 23, requiring the Board of Registration in Medicine to allow international medical school graduates who have completed at least two years of postgraduate medical trainings (residencies) in an accredited U.S. program to apply for a license, and to expedite the approval process for them.
MIRA Executive Director Eva A. Millona has the following statement in response:
"This is great news for international medical graduates who are well into their residencies, with at least two years completed. We appreciate the Governor recognizing the value of these doctors; it's an excellent first step.
"Sadly, many foreign-trained doctors, nurses and other medical professionals in Massachusetts don't fit that profile, even though they have very robust skills and experience. We had hoped for a policy like the ones adopted in New Jersey or Nevada, which invite a broader range of internationally trained medical professionals to become part of the COVID-19 response.
"We will continue to look for opportunities to engage these talented and dedicated people in ways that don't require emergency licensure, such as in public health. Newly released data and media reports show that COVID-19 is devastating communities of color, including immigrants, and these professionals are particularly well suited to helping them by staffing hotlines, providing free screenings in public places, such as outside grocery stores, serving as interpreters, and staffing community-based testing sites.
"We thank the Governor and look forward to continuing dialogue with the administration to explore these options. We also look forward to working with the state's new commission to find long-term solutions that enable Massachusetts to make the most of this talent pool, adding hundreds or even thousands of new providers to help fill critical gaps in our health care system."
Learn more about MIRA's advocacy on foreign-trained medical professionals ‣