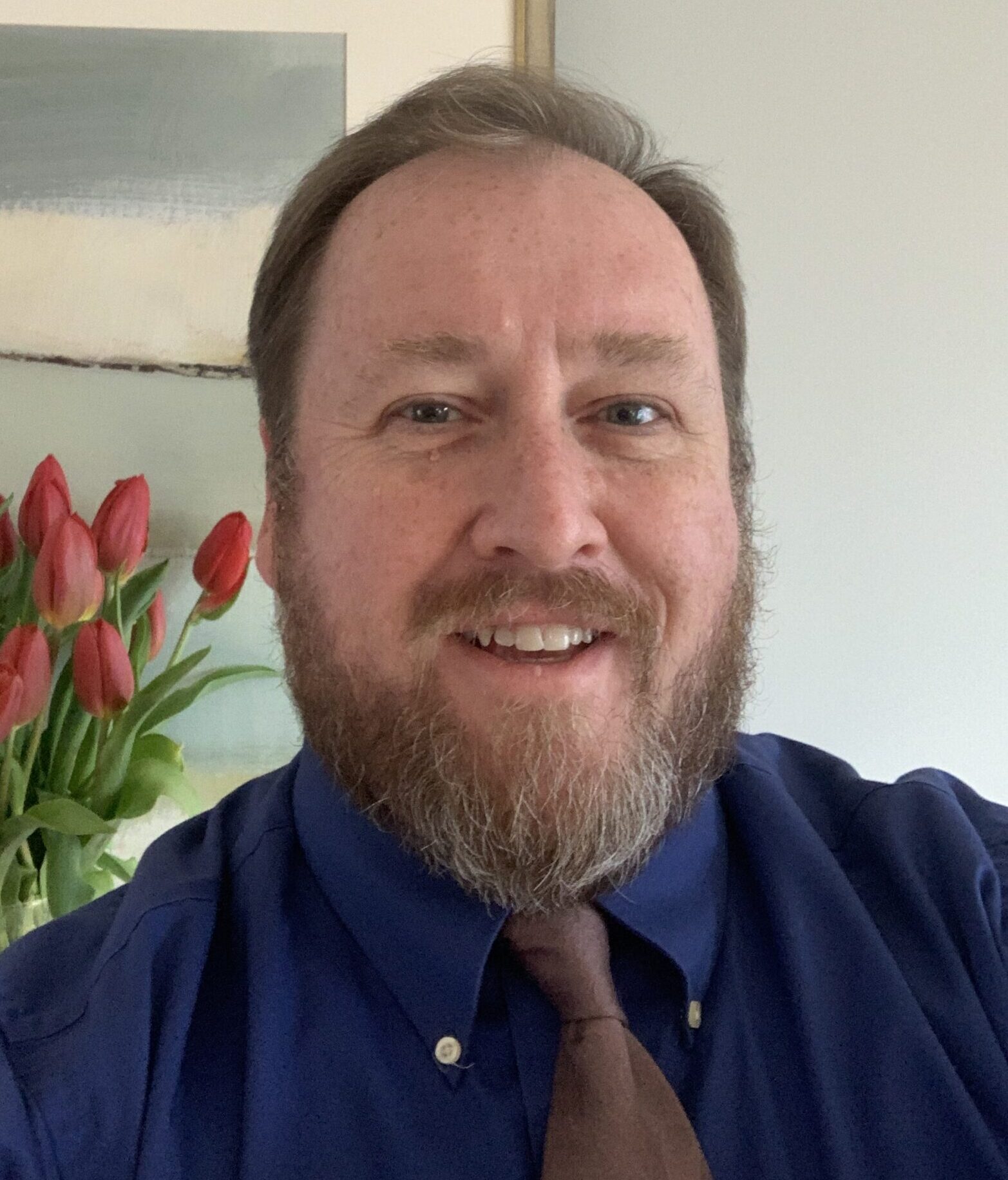 David Holt
Welcoming New Hampshire Coordinator
David Holt (he/him) joined Welcoming NH in 2023. Born on a dairy farm in rural NH,  David Received his BA in Sociology from the University of NH and his MBA from the Peter T. Paul College of Business and Economics.  David spent over a decade as a Business Consultant until leaving to make a difference. David has worked for a number of non profits AARP, LCV & Stamp Stampede.  Since 2017 David was with the State Employees Agency as their Lead External Organizer, where he worked with the Fight for $15 Committee, the LGBTQ Caucus, founded the Campaign for Public good and Clinicians Untied NH and the NH Faith Labor Coalition.
Outside of work David has volunteered with  a number of organizations, mostly proudly with Occupy NH Seacoast which organized the  Women's Marches in Portsmouth, having the largest such event in Portsmouth history with over 3,500 people shutting down the streets.  Occupy also organizes Civil Rights Sundays since the 2016 election protesting the fascist Trump administration.  In addition David has Chaired the Somersworth Democratic Committee, served on the Executive Board for the Strafford County Democratic Committee, sat on the Bernie Sanders Steering Committee and was the Co-Chair of the Labor for Bernie Caucus in 2019.
David hopes his drive for social and economic equality will allow him to make a positive contribution at Welcoming NH.