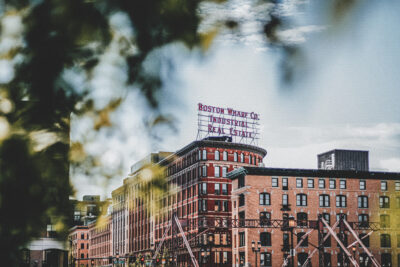 Yesterday, President Trump signed a memorandum to exclude undocumented immigrants from the 2020 Census count for apportionment purposes, which would almost certainly reduce the number of congressional seats allocated to immigrant-rich states. This would deny political representation to Americans and immigrants alike.
In response, the Massachusetts Immigrant and Refugee Advocacy Coalition (MIRA), Secretary of the Commonwealth of Massachusetts, Massachusetts Attorney General, Massachusetts Voter Table, Lawyers for Civil Rights, and the ACLU Massachusetts released statements on the memorandum.
"Yesterday's memorandum calls for action that is unconstitutional and a clear abuse of power, and we are confident that it will be blocked quickly by the courts. It not only seeks to misuse the Census for partisan purposes – to skew apportionment to benefit majority-white, more conservative states – but also to intimidate undocumented and mixed-status households, to discourage them from participating in the Census," said Eva A. Millona, MIRA President and CEO and chair of the Statewide Complete Count Committee. We will not allow this to happen; every person across our nation and in our Commonwealth deserves to be fully counted."
"Time and again, the White House has sought to depress Census response rates among immigrant households. For Massachusetts, where one in six residents – 1.2 million people – are immigrants, failing to count all state residents, including the roughly 250,000 who are undocumented, would have serious consequences for the next decade, not just politically but economically, if this memorandum keeps immigrant households from responding to the Census.
"We encourage everyone in Massachusetts, native-born or foreign-born, to ignore this partisan political stunt and respond to the Census, if you haven't already. You can go to my2020census.gov. Our political representation and federal funding for schools, health care, infrastructure and much more depend on an accurate count", Millona emphasized.
"This announcement just shows, as if we needed more proof, that the attempt by the Trump Administration to include a citizenship question in the 2020 Census was always about taking political representation away from states and communities with large immigrant populations. I intend to make sure that doesn't happen in Massachusetts," said Secretary of the Commonwealth of Massachusetts William Francis Galvin.
"This is yet another blatantly unconstitutional attempt by the Trump Administration to erase our undocumented residents from the Census. We will stand up for our immigrant communities and fight this, and we urge everyone to be counted by filling out the Census today," said Massachusetts  Attorney General Maura Healey.
"We will resist the Trump administration's newest effort to suppress census participation in immigrant communities. MassCounts and our 100+ grassroots coalition partners are redoubling our efforts to reach out to immigrants, communities of color, and low-income neighborhoods for an accurate count in the 2020 Census," said Beth Huang, the Director of the Massachusetts Voter Table and a leader of the MassCounts coalition.
"We condemn in the strongest possible terms this Administration's assault on immigrants and people of color," Iván Espinoza-Madrigal, Executive Director of the Lawyers for Civil Rights  "Weaponizing the census hurts us all."
"The Constitution requires that everyone in the U.S. be counted in the census. President Trump can't pick and choose. He tried to add a citizenship question to the census and lost in the Supreme Court. His latest attempt to weaponize the census for an attack on immigrant communities will be found unconstitutional," said ACLU Massachusetts Executive Director Carol Rose.