State budget provides urgent relief to families hit hard by COVID-19 crisis
BOSTON – Governor Charlie Baker today signed a supplemental budget for fiscal 2020 that includes $10 million in direct cash assistance for Massachusetts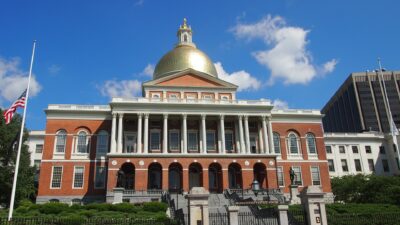 residents struggling to meet even basic needs amid the COVID-19 crisis, and aims to raise $10 million more from private sources.
The budget also includes $20 million for the Residential Assistance for Families in Transition (RAFT) program, which helps keep people from losing their housing due to missed rent or mortgage payments. With an estimated 120,000 households unable to keep up with housing costs due to the pandemic, some have predicted a "tsunami of evictions" once the eviction moratorium is lifted; with these funds, RAFT can protect thousands of families.
"This budget allocation provides urgent relief to some of our Commonwealth's most vulnerable residents, and sends a strong message that Massachusetts leaders are committed to ensuring that everyone in our communities can successfully weather this crisis – not as a matter of charity, but because it's what we owe to one another," said MIRA President and CEO Eva A. Millona.
The RAFT funds will be distributed through regional agencies, supplementing a $5 million emergency COVID-19 program established in the spring. The $10 million for direct cash assistance will be allocated through community foundations, in partnership with trusted community-based organizations, with priority given to communities with high poverty rates, limited access to federal relief programs, high infection rates, and large unmet economic needs due to the coronavirus, including "gateway" cities.
Many of these communities have large immigrant populations, some of whom have been shut out of federal stimulus payments, safety-net programs, and even unemployment benefits. For them, private funds such as the Massachusetts COVID-19 Relief Fund and the Boston Resiliency Fund, which provide one-time payments of a few hundred dollars per household, have been the only available source of cash assistance. Yet the crisis is far from over, and immigrant and non-immigrant families alike need significantly more help.
"We deeply appreciate the Legislature's leadership on this issue, and we urge philanthropies and individual donors to support this crucial public-private partnership," said Millona. "We have worked closely with philanthropies and policy-makers alike to respond to this historic crisis, and we are very proud of how Massachusetts has mobilized so far. We are thrilled that the Eos Foundation and other foundations have already stepped up to lead a $10 million fundraising challenge to match the state budget allocation. Together, we can make an enormous impact on vulnerable families' lives."
MIRA also appreciates the Legislature's decision to allow $2 million in FY2020 funds for Census outreach to carry over into FY2021, enabling community organizations whose efforts to ensure a complete count were delayed by the pandemic to continue their vital work.