2020 Honoree: Rep. Michael J. Moran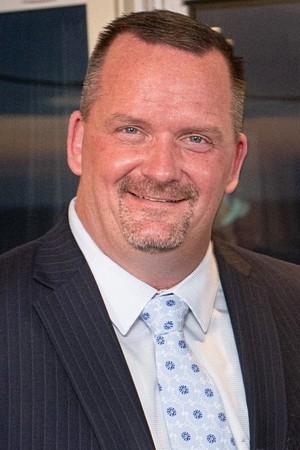 Rep. Michael J. Moran has represented the 18th Suffolk District in the Massachusetts House since 2005, and now serves as Second Assistant Majority Leader. A child of immigrants, he takes pride in his advocacy for immigrant communities as well as for health care access, domestic workers' rights, and fair political representation.
He helped Charles River Community Health Center secure land in Brighton for a facility that now serves over 15,500 patients per year, 80% of them people of color – and in the COVID-19 crisis, he has helped secure protective gear as well as food donations for immigrant patients ineligible for government assistance.
As the Chair of the Redistricting Committee, he led the creation of the strongest majority-minority Congressional district in Massachusetts history, CD-7, and doubled the amount of majority-minority districts in the state House of Representatives, to 20, one of which is now represented by the first Cambodian-American elected to a state legislature in the U.S.
As lead sponsor of the Domestic Workers Bill of Rights, he provided expert strategic guidance to advocates that helped secured the bill's passage in a single session. The 2014 law is the most far-reaching in the nation, protecting often-vulnerable domestic workers, mostly immigrants, from abuse, sexual harassment and discrimination.
"It is a monumental achievement… and simply would not have happened without Rep. Moran's leadership," said Monica Halas, consulting attorney at Greater Boston Legal Services. Natalicia Tracy, executive director of the Brazilian Worker Center, called him "a champion of dignity and equal rights for all residents of our deeply diverse community" who "has always honored the aspirations and needs of all community members, including so many families recently arrived here from other countries and hopeful to improve their lives by investing in our neighborhood."
Most recently, partnering with MIRA and 18 other nonprofits, Rep. Moran secured $2.5 million in state funding for Census outreach to ensure that trusted leaders, especially in immigrant communities, have the resources they need to advance equity in the next decade. He also secured $200,000 for MIRA's Welcoming Spaces project, which is building capacity for immigrant advocacy and integration across the state, including health care access, meeting children's needs, and legal rights.
We are deeply grateful for all that Rep. Moran has done to build a more just and equitable Massachusetts. For his leadership and steadfast support for his immigrant constituents, we are delighted to honor him at Give Liberty a Hand 2020.