2020 Honoree: Anh Vu Sawyer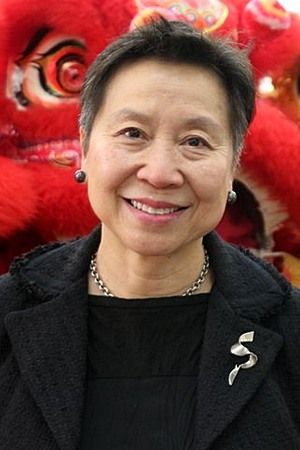 Anh Vu Sawyer lives her values every day, working for systemic change while transforming lives one by one through her leadership and mentoring. A social entrepreneur with over 30 years' experience in business and nonprofits, since 2012 she has served as executive director of the Southeast Asian Coalition of Central Massachusetts (SEACMA).
She was 18, a college student in Vietnam, when in 1975, she and her family were part of the historic airlift from the American Embassy rooftop, a few hours after the fall of Saigon. Three decades later, she would include that experience in her memoir, Song of Saigon, described as "a vivid testimony to faith and the human spirit."
At SEACMA, she focuses on helping immigrants and refugees build new lives in America, thrive and become contributing citizens while preserving their cultural heritage. SEACMA provides over 10,000 client visits per year, and in the pandemic, it has mobilized like never before to provide 650,000 surgical masks to front-line health care and service workers; masks, food, funds and basic supplies, and extra support for anyone with limited English.
She has also served on Governor Baker's Advisory Council for Refugees and Immigrants and on Attorney General Maura Healey's Advisory Council On New Americans. She has received numerous awards, including the Worcester Business Journal's 2020 Power 50 and the Massachusetts Non-Profit Network Excellence Award.
"It is impossible to not be moved by Co Anh – whether it is to go out and advocate, to speak one's truth, or simply to get up and dance," wrote Thu Nguyen, director of projects at the SEACMA, in a recent tribute. "Her presence, humor, and joy in all that she does reminds us how human we are, beautifully whole, and that with courage, heart, and commitment we can achieve our dreams and more importantly, transform the world."
Such is her belief in leading by example that in 2018, she challenged SEACMA youth to apply to top colleges by doing so herself, at age 63. Since then, 51 of those youth have been accepted into college, including Yale, Princeton, Cornell, Harvard, Brown and Columbia. And she just graduated from MIT's Sloan School of Management in its Executive MBA Class of 2020.
We love Anh Vu Sawyer, and feel enormously fortunate to have her in the MIRA Coalition. For her vision, intelligence, kindness and grace, we are thrilled to honor her at Give Liberty a Hand.