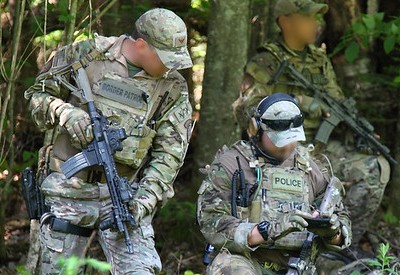 On Friday we learned, through the media, that Border Patrol tactical units are being deployed in "sanctuary cities" across the U.S., including Boston, to assist Immigration & Customs Enforcement agents. Eva A. Millona, executive director of MIRA, has the following response:
"We are very troubled and concerned about this escalation of immigration enforcement, which we believe is unwarranted. We know, because we live here, that our cities and towns are already very safe, protected by police and court officers who take the law very seriously.
"In the face of inflammatory rhetoric from Washington that has terrified immigrant families and driven them to stop reporting crimes, calling 911 in emergencies, or even going to the hospital, we have worked with civic leaders and police to try to restore community trust in public institutions. Dozens of cities and towns have adopted new policies, and at the Safe Communities Act hearing on January 24, we saw a huge outpouring of support from faith leaders, business leaders, health care providers, educators and many others who see this as an urgent priority.
"We hope that this CBP deployment is mostly a publicity stunt, and we won't see aggressive, paramilitary operations in our communities, which would be dangerous and deeply traumatic. We call on our elected officials and law enforcement to defend our right to protect our communities in accordance with Massachusetts laws and Massachusetts values."
Our message to immigrants across our Commonwealth is: Don't let these tactics succeed. Local leaders are still committed to protecting our communities. But if you or a loved one are at risk of deportation, prepare yourselves by ensuring you know your rights and you have an emergency plan. We have resources in multiple languages to help you.