Give Liberty a Hand 2023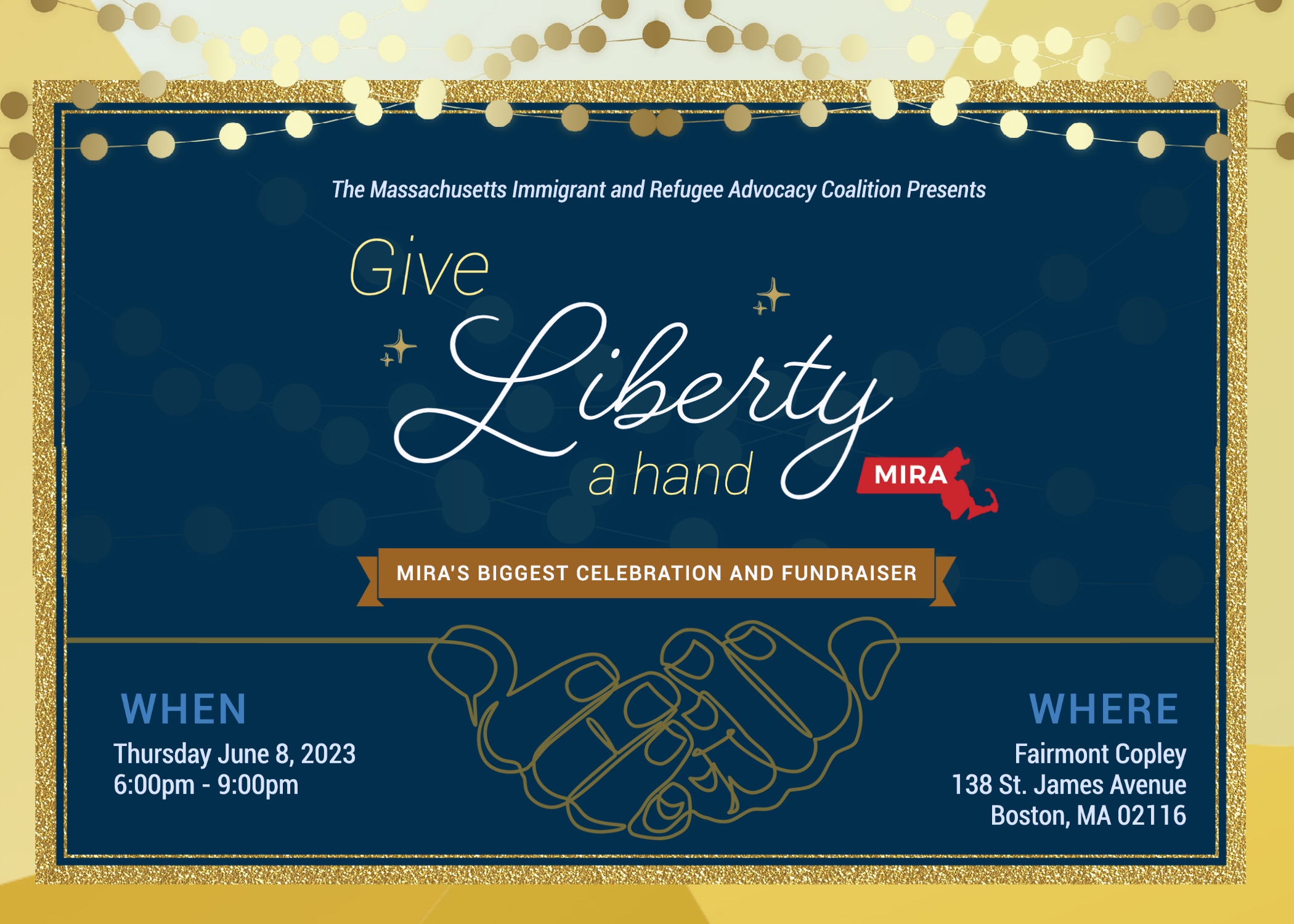 Give Liberty a Hand is MIRA's annual fundraiser where we recognize champions for immigrants in our Commonwealth – leaders in government, business and advocacy who "give liberty a hand" by working to advance the rights and integration of immigrants and refugees.
This year, the event will take place in-person on June 8, 2023, from 6-9pm, at the Fairmont Copley Plaza in Boston. In Boston, tickets include a sit-down dinner, networking and entertainment, and helps fund MIRA's impactful programs year-round! Individual tickets are $250, and sponsorship opportunities are available!
Our annual gala provides crucial core funding for MIRA, enabling us to respond quickly and effectively to our communities' needs. It's also a time for us to celebrate the collective prosperity that all immigrants have brought to our country, making the U.S. a richer, more diverse place.
Honorees!
Come celebrate with us! Since 1987, MIRA's network of members, supporters, volunteers, and constituents have created significant momentum towards equity and justice for migrants and refugees. 
Community Champion Award Honoree: Colette Phillips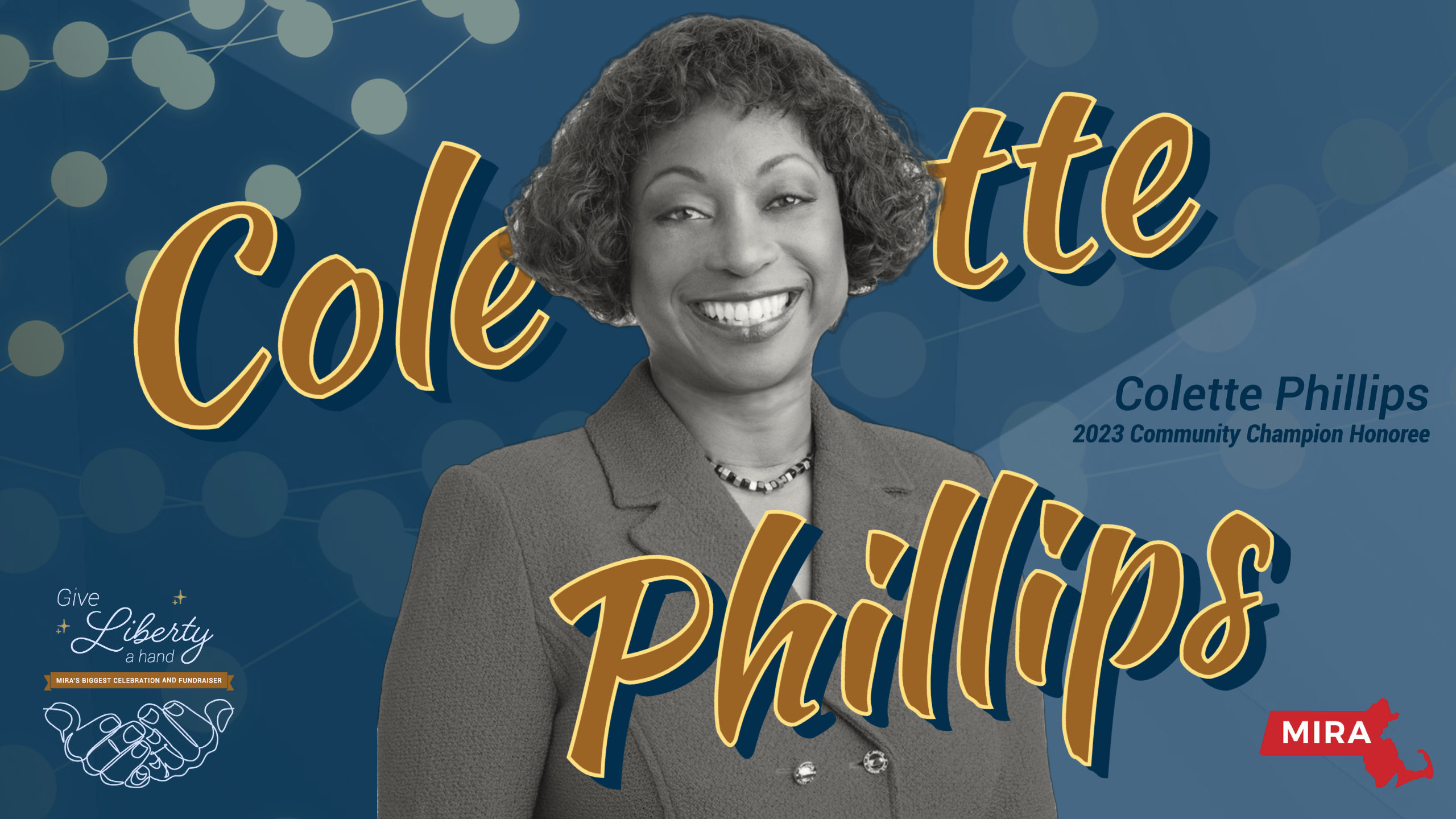 As founder and CEO of Colette Phillips Communications and Get Konnected!, Colette has been at the forefront of diversity and inclusion initiatives across the Greater Boston area. She has leveraged decades of expertise in strategic public relations and communications to forge a more inclusive ecosystem for Massachusetts' underrepresented communities by way of facilitating access to capital, professional development and social connection. These efforts have been recognized by the Boston Business Journal which awarded her their Lifetime Achievement Award, as well as Boston Magazine which named her among 2020's 100 Most Influential People.
Colette first arrived in Boston as an immigrant at 17 years old to pursue her education. MIRA Coalition recognizes her extraordinary contributions, as an immigrant herself, to uplift immigrants and people of color in our region and will be awarding her with the 2023 Community Champion Award.
Community Champion Award Honorees: The Driving Families Forward Coalition and Yes on Four Campaign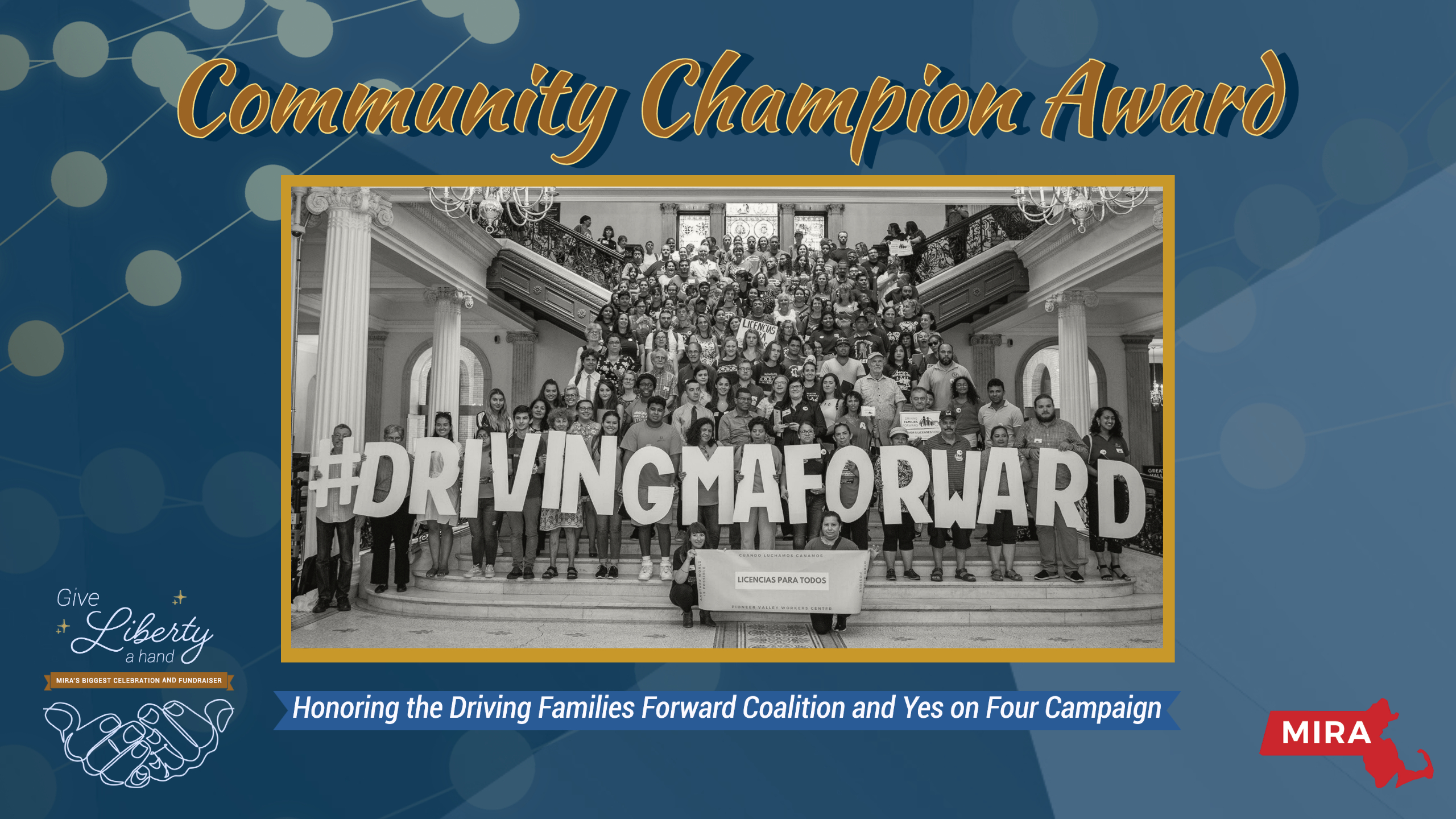 This year we have many successes to recognize, chief among them is the passage of the Work and Family Mobility Act which ensures all residents are able to obtain driver's licenses regardless of immigration status. This victory was the direct result of a tremendous effort by a diverse group, the Driving Families Forward Coalition and Yes on Four Campaign. On June 8th, we will commemorate the leadership of this critical campaign with our Community Champion Award. Join us in shining a bright light on this group's accomplishments #drivingmaforward.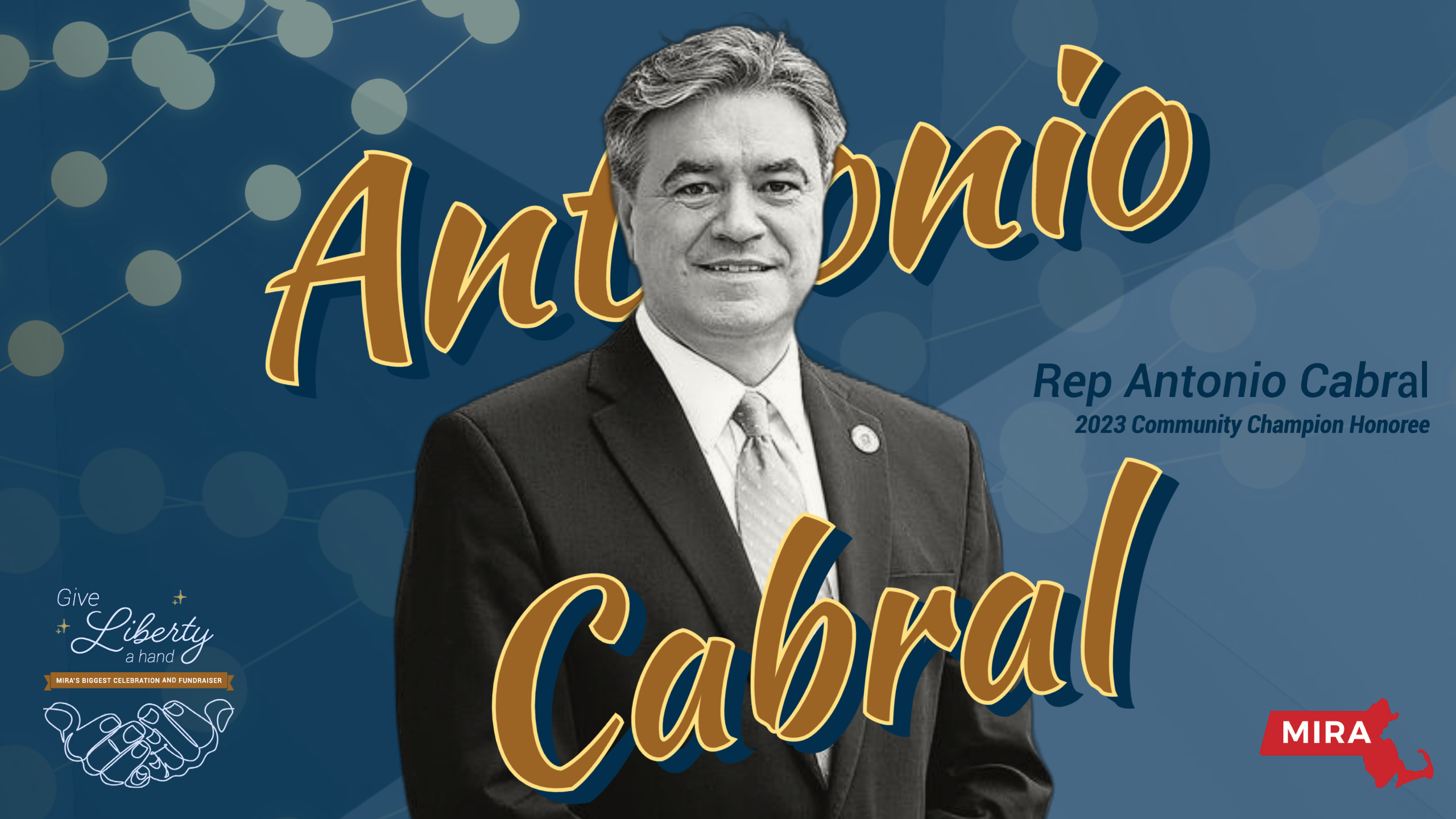 The progress we make year after year to ensure the wellbeing and protection of Massachusetts' immigrant and refugee community hinges on the commitment of champions like Representative Antonio Cabral, who has represented the 13th Bristol District of New Bedford in the Massachusetts House of Representatives since 1990.
An immigrant from the Azores, Rep. Cabral has leveraged his position as one of the highest ranking Portuguese-American legislators in the country to uplift legislation that opens doors and removes barriers for immigrants and refugees across the Commonwealth. He was an early advocate for language access and drivers licenses for all immigrant communities, regardless of immigration status. He was also the lead sponsor of legislation to end law enforcement collaboration contracts with ICE and is currently spearheading a pending bill to restore food and cash assistance to lawfully present immigrants in Massachusetts via the Feeding Our Neighbors Campaign.
His steadfast commitment to our shared mission is undoubtedly rooted in his experience as a newcomer to the U.S. at the age of 14. We hope you will join us in honoring Rep. Cabral's many contributions and achievements on June 8th!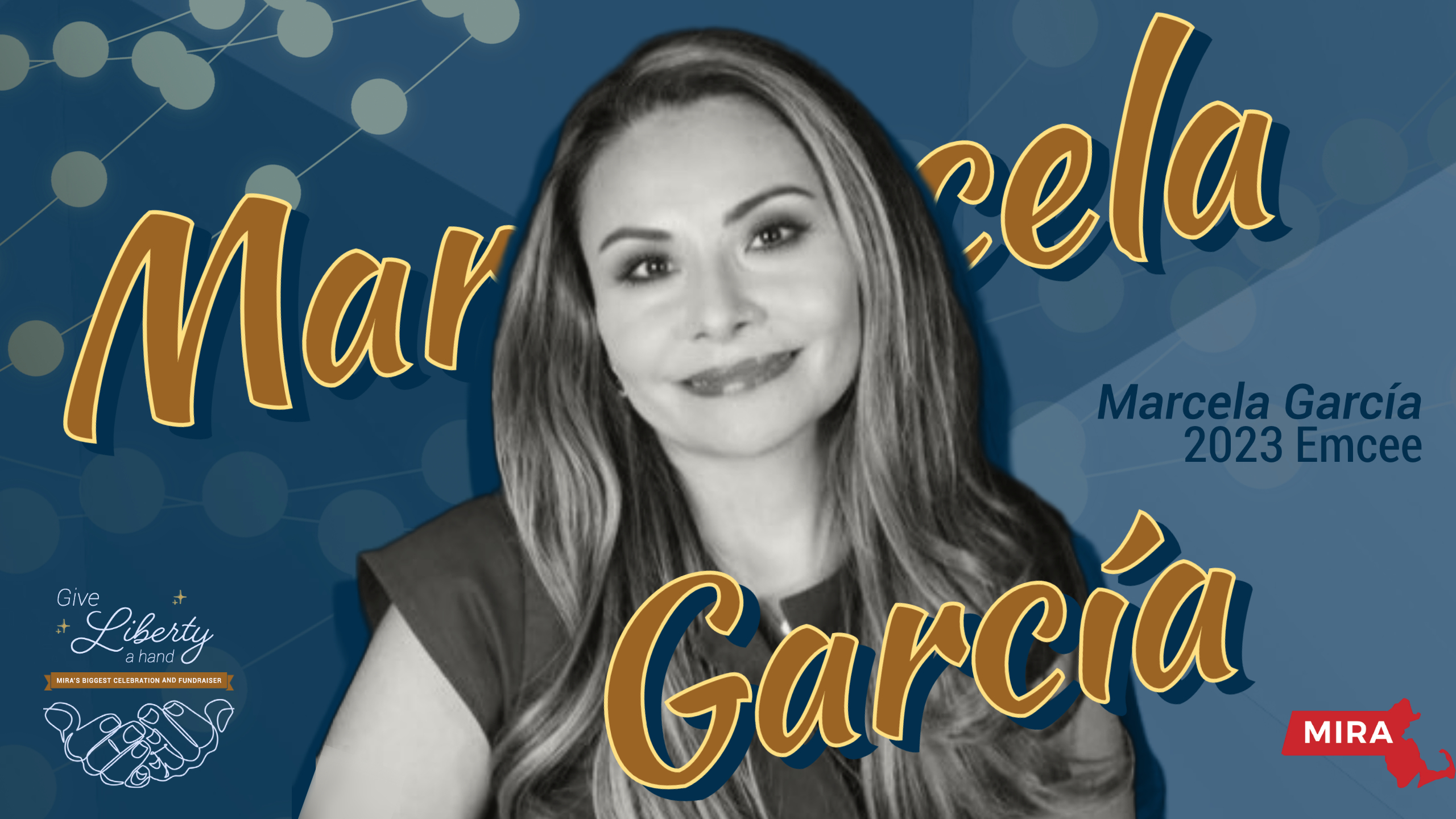 We are also thrilled & honored to have Marcela García as our emcee! García is an Associate Editor & Columnist at the Boston Globe, where she has been part of the op-ed and editorial pages since early 2014. Previously, she was a correspondent for Telemundo Boston, a special contributor to the Boston Business Journal, and the editor of El Planeta, Boston's largest Spanish-language publication.
Stand with immigrants: Sponsor the 2023 "Give Liberty a Hand" Gala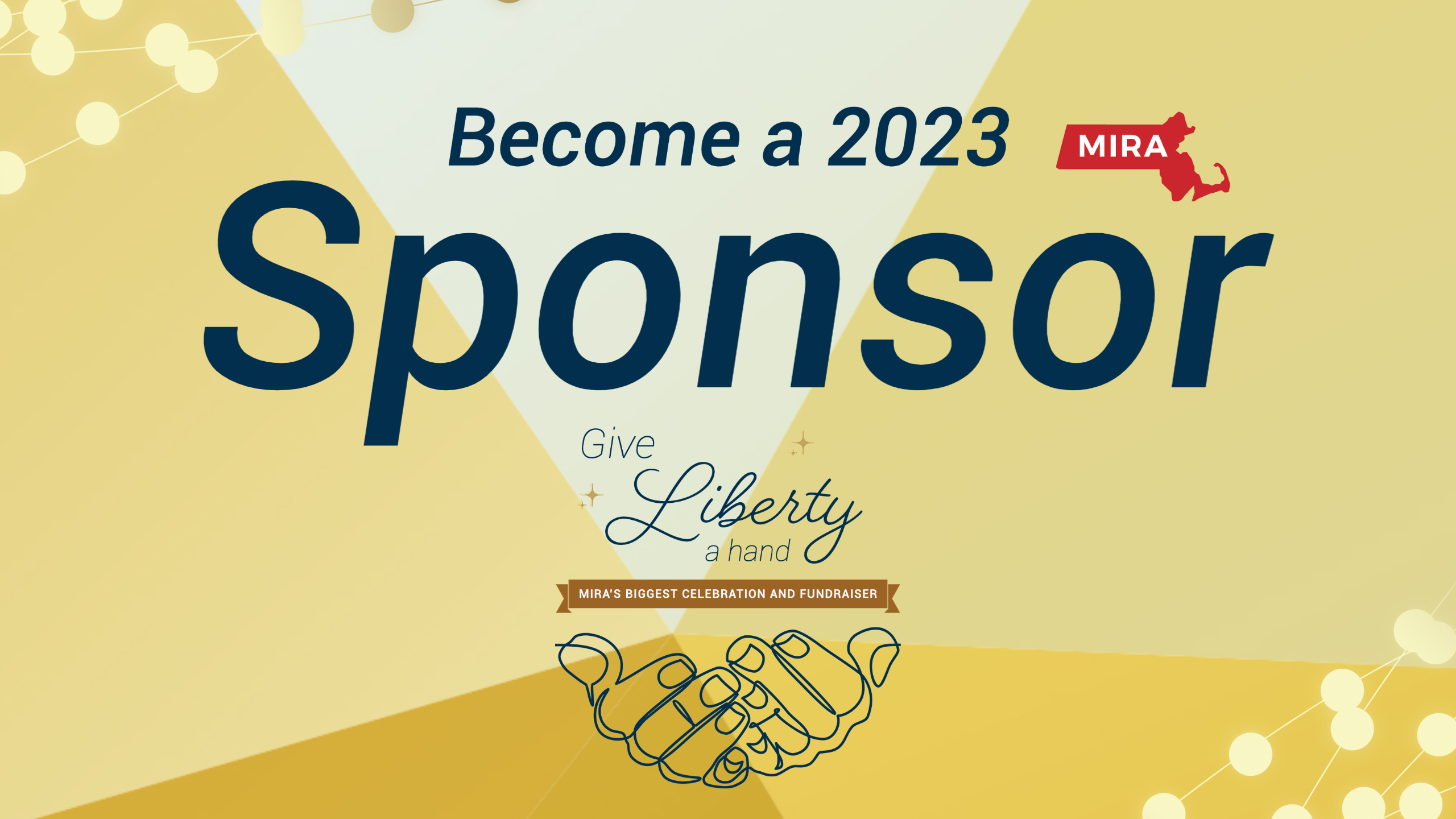 MIRA's mission "to convene, serve, and organize together with our members, community leaders, and allies for the advancement of all immigrants across the Commonwealth and beyond," means that collaboration with partners like you is more important than ever. With your sponsorship this year, we endeavor to secure $350,000 in order to build MIRA's impactful statewide programs that serve the needs of our immigrant communities.
If you're interested in being a sponsor for this year's annual fundraiser, please read our Sponsorship Packet.