Join the Mass. Business Immigration Coalition!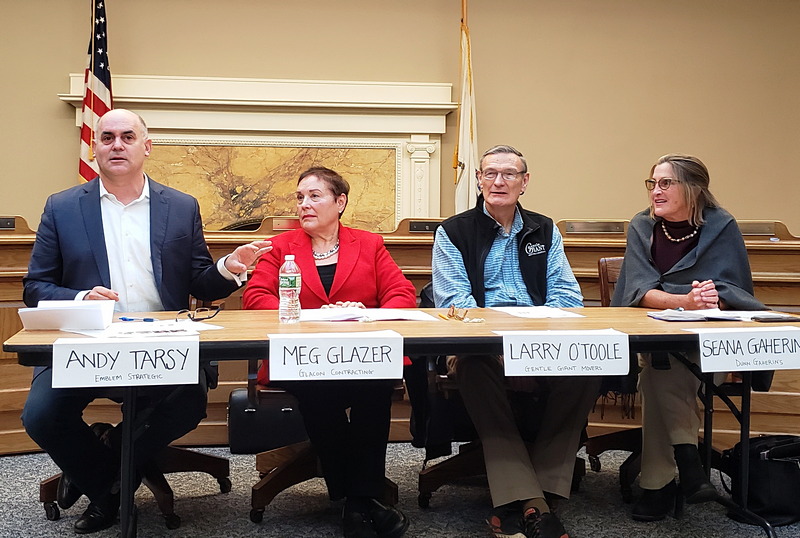 One in five workers in our Commonwealth – and one in five entrepreneurs – is an immigrant. So when we talk about immigrant rights and integration in Massachusetts, the economic implications are huge.
Business leaders know it, and they're coming together to advocate for pro-immigrant policies at the federal, state and local level.
Launched in October 2018, the Massachusetts Business Immigration Coalition (MBIC) brings together business leaders who want to ensure that ensure companies have the talent they need at all levels of training. MBIC advocates for policies that foster complete economic integration of foreign-born talent and sustained prosperity for all. Its members are committed to the success of immigrants in our economy as workers, consumers, entrepreneurs, residents, consumers, investors, residents and citizens.
MBIC's work is built on these key principles:
Global access to talent is a matter of business urgency.
​​Companies and workers need both efficiency and stability.
Market-driven solutions should protect U.S.-born and immigrant workers alike.
Immigrant workers need long-term normalcy, in the form of residency and citizenship.
Foreign-born entrepreneurs need a clear path to starting businesses.
Foreign-trained professionals should be able to operate here with less resistance.
MBIC members have emerged as strong advocates for key MIRA priorities, including the Safe Communities Act and the Work & Family Mobility Act. Business voices have an outsize impact on Beacon Hill and Capitol Hill alike; are you ready to make an impact for a more inclusive Massachusetts?
What can you do?