Judy Hogan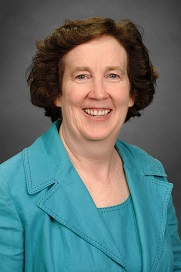 Host Site: The Right to Immigration Institute
Location: Waltham
Role: My role at the Right to Immigration Institute is to assist in providing naturalization and immigration legal services to the immigrant community in the Waltham area.
Where are you from? I grew up in Connecticut but have lived in Massachusetts since college.
Why do you serve? I believe immigrants add immeasurably to this country individually and as a group by broadening our perspectives, enriching our culture, enhancing our global connections, and strengthening our economy. Especially in the current political climate, I want to use my legal, organizational and management skills and my time and effort to support immigrants and refugees to recognize and celebrate our common humanity and to eliminate some of the barriers immigrants face in our country. My volunteer work with Project Citizenship inspired me to change careers and to use my legal and management experience in a mission-driven organization that supports the local immigrant community.
What are you passionate about? I love to read, cook, and travel.