Become a MIRA member!
We are committed to meeting our members' needs and constantly looking for new ways to add value and deepen our partnerships.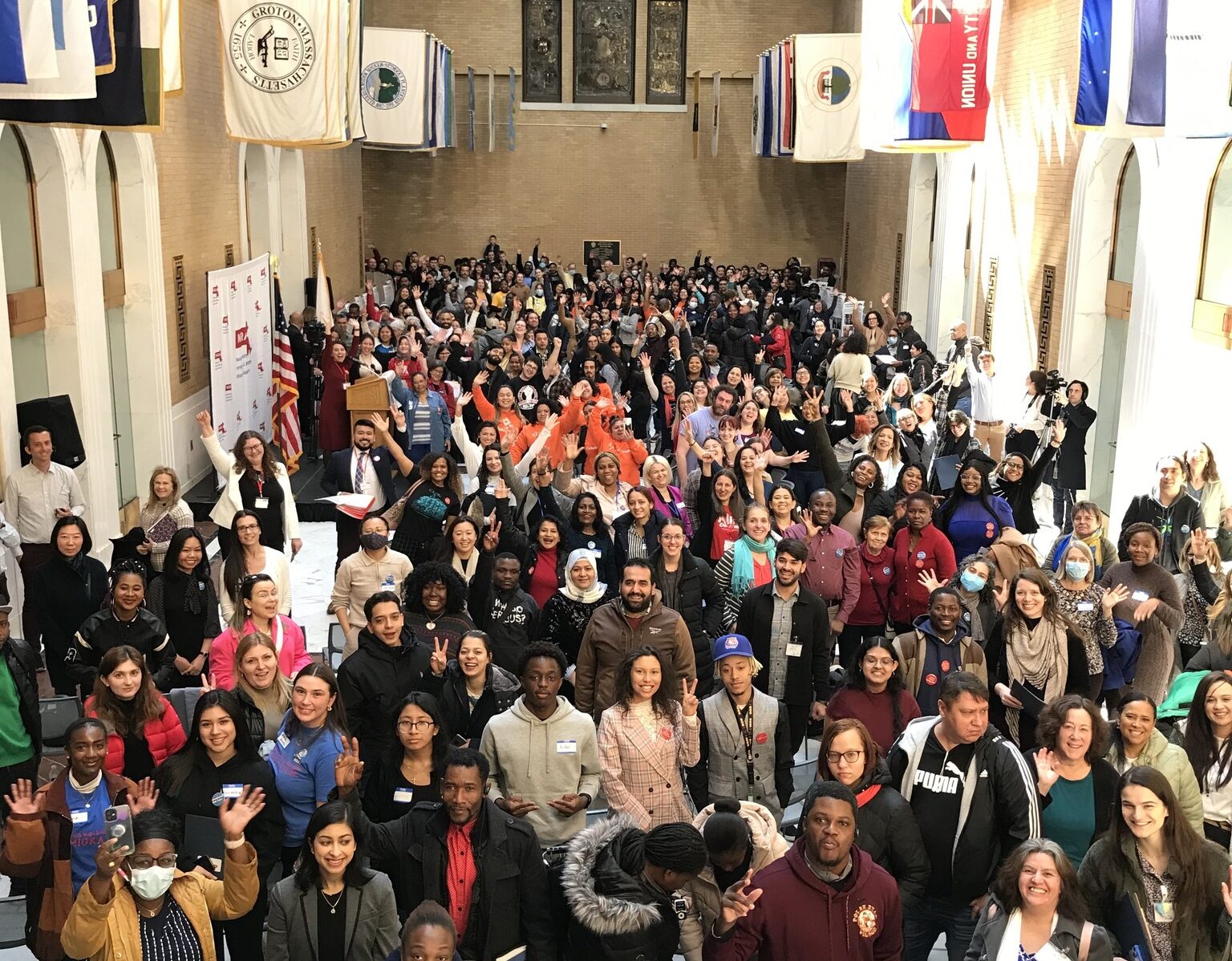 Photo: Over 300 participants joined us at Immigrants Day at the State House 2023
As a statewide coalition, MIRA promises to seek guidance from, and provide analysis and strategy to, all our members; work together to organize immigrants, refugees, advocates and allies to impact state and federal public policy; provide leadership development, organizing and capacity-building opportunities for our members; and be a tireless and inclusive advocate for immigrant and refugee rights.
Along with our bulletins and online resources, MIRA organizational members get other exclusive benefits. Read our benefits pamphlet here.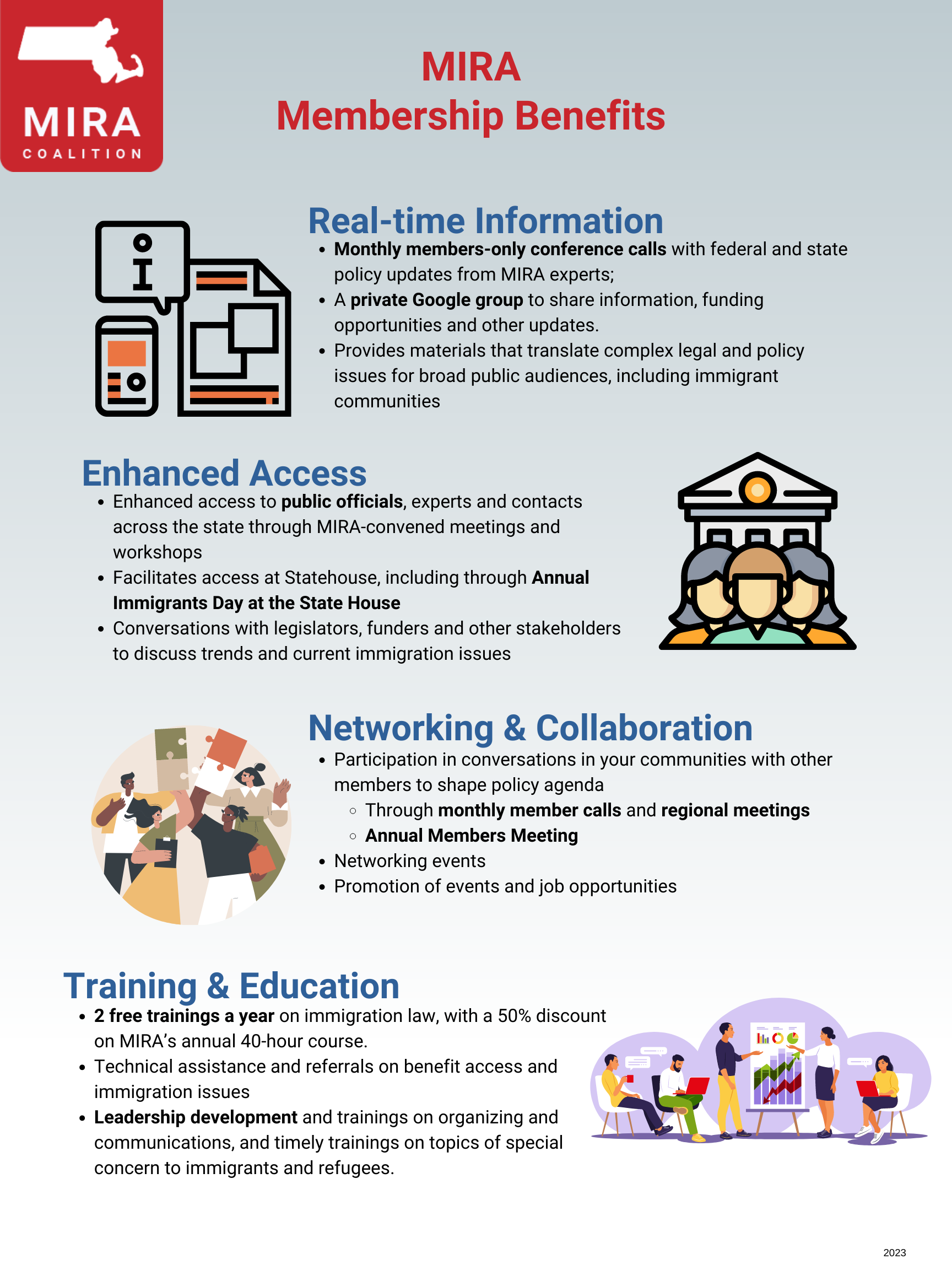 Become a MIRA member or renew your membership today!
MIRA membership dues help us ensure we have the staff and resources to make all of this happen. Together, we reinforce the vital work that occurs within each immigrant community, and we create and sustain the partnerships that lead to social change.
If you are already a MIRA organizational member (even if your membership has lapsed), you can renew by mailing a check to MIRA Coalition, Attn: Membership, 105 Chauncy St., Suite 901, Boston, MA 02111. You can also pay dues and update your information online.
If you want to become a MIRA member for the first time, we encourage you to connect with our Senior Director of Programs, Stephanie Rosario Rodriguez, at srosario@miracoalition.org