Meet our 2022–2023 Members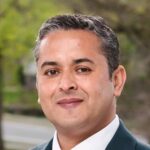 Name: Mohamed Khattach
Host Site: The Right to Immigration Institute Location: Waltham
Bio: Mohamed is originally from Morocco, and currently lives in Lexington, MA . His Master's Degree in Peace, Conflicts, and Democracy from the Universidad de Granada, Spain inspired him to support immigrants from all over the world to find their place in the US. Through helping the immigrants from the Waltham area to apply Citizenship, TPS and Asylum he is able to advocate for diverse groups. He is excited about the opportunity to expand his knowledge of different cultures while serving the local community.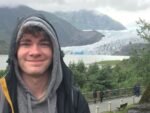 Name: Colin Lang
Host Site: The Literacy Center Location: Attleboro
Bio: Colin is serving at The Literacy Center in Attleboro, MA, where he helps run the English Immersion program. He is originally from Boxborough, MA and now lives in Providence, RI. He graduated from St. Olaf College in 2021 with a BA in French, and spent a year teaching English in France before his AmeriCorps service. In his free time he enjoys reading, listening to music, and trying out new recipes.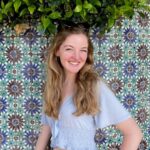 Name: Kristen Cain
Host Site: The Right to Immigration Institute Location: Waltham
Bio: Kristen grew up in New York and graduated from Fordham University in 2020 with a degree in International Studies. While at Fordham, Kristen became interested in refugee policy and immigration advocacy through her experience with immigration nonprofits in Morocco and NYC. She is very excited to be serving with TRII, where she will be assisting with asylum cases and citizenship applications.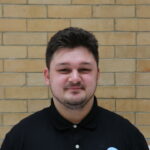 Name: David Wilson
Host Site: Project Citizenship Location: Boston
Bio: David was born and raised in Boston, growing up in an immigrant neighborhood, David always felt a strong desire to give back to the community he was raised around. When his advisor emailed him about AmeriCorps he jumped at the opportunity to join. David graduated from UMass Boston in May of 2022 with a degree in International Relations and East Asian Studies. This service year he is serving at Project Citizenship. He's excited to see where his service at Project Citizenship will take him and hopes that AmeriCorps will lead him to a fulfilling career path.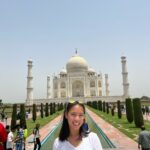 Name: Haley Potter
Host Site: BEST Hospitality Training Center Location: Boston/Medford
Bio: Haley recently graduated from UMass Amherst, majoring in Economics and Sociology. Haley loves traveling and was teaching English in Vietnam during the summer and now will teach English at BEST in Boston and Medford. She is excited to further her passion in helping and supporting others, and looks forward to working with the other NAIP members this year.
Name: Rachell Tavarez
Host Site: Boston International Newcomers Academy Location: Boston
Bio: My name is Rachell Tavarez. I serve at Boston International Newcomers Academy helping students after school, helping in the art room, and translating for them in English class when needed. I chose to serve at BINcA because I graduated from that high school and the teachers and staff there are so amazing that I wanted to give back to them anyway I could. My city of origin is Santiago, Dominican Republic. I like animals a lot and most of my free time I spend it with my dog, driving around, or doing art.
Name: Samuel Winget
Host Site: Project Citizenship Location: Boston
Bio: Samuel joined Project Citizenship in 2022 as part of NAIP. Originally from Austin, TX, Samuel recently graduated from Lesley University in Cambridge with a double major in Expressive Arts Therapy and Counseling. Samuel's professional timeline has been a series of human service-based pivots. From theatrical entertainment to therapeutic studies, and now to legal services, Samuel is tied to helping others. NAIP is an incredible opportunity to stretch himself personally and professionally and he's excited for the chance to try something completely new.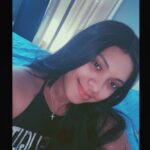 Name: Sarah Arroyo
Host Site: Boston International Newcomers Academy Location: Boston
Bio: Sarah was born and raised in Puerto Rico, and moved to the United States 7 years ago. Sarah currently resides in the Boston neighborhood of Dorchester. Her passions include volleyball and helping others. She joined NAIP to help others in their journey to integrate as U.S. citizens. Sarah is currently Working at Boston International Newcomers Academy (BINCA). As a graduate from BINca, Sarah understands firsthand the challenges that come with entering a new location with little understanding of the language. Sarah is grateful for being able to take part in supporting those who seek better opportunities.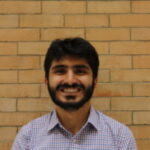 Name: Andre Kish
Host Site: Project Citizenship Location: Boston
Bio: Andre joined Project Citizenship as a New American Integration Program (NAIP) AmeriCorps volunteer. He is a recent graduate of Brandeis University and a New England native. He decided to pursue an opportunity serving immigrants after the United States' withdrawal from Afghanistan. Both his parents are naturalized U.S. citizens and he is excited to help others navigate the bureaucracy of the immigration system at Project Citizenship.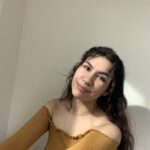 Name: Andria Polk
Host Site: MIRA Coalition Location: Boston
Bio: At MIRA Coalition, Andria is assisting clients with their citizenship applications. She recently graduated from Smith College with a BA in Environmental Science & Policy. During her last year, she discovered a passion for working with migrant communities and wanted to learn possible career avenues. She was drawn to NAIP's program as a starting point. In her free time, she enjoys exploring Boston's coffee shops, reading and painting.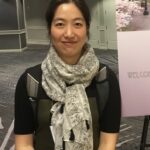 Name: Jia Lu
Host Site: Boston Chinatown Neighborhood Center Location: Quincy
Bio: Originally from China, Jia moved from Nebraska to Massachusetts in 2019. She has taught ESOL class to refugee students and really enjoyed working with the immigrant community. She is so excited that she can continue serving the immigrant community through NAIP this year. At BCNC-Quincy, Jia will be teaching ESOL and citizenship classes, as well as providing job readiness advising for students.