Yaritza Sanchez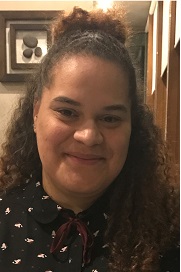 Host Site: Boston International Newcomers Academy
Location: Boston
Role: Assist immigrant students who had interrupted education with ESOL training, job placements, citizenship applications and figuring out next steps.
Where are you from? Boston
Why do you serve? I joined NAIP AmeriCorps to be able to help immigrants feel included in the community and help them better their situation in anyway possible. I will contribute my passion of entrepreneurship and research to help them find their interest.
I graduated from college with an International Business Degree and a minor in Latin American studies. I learned a lot about the impacts of immigration on families and on their communities. After college I joined and just completed a year of AmeriCorps NCCC- FEMA Corps, where I was an assistant team leader and my role was 'Life After AmeriCorps' and I helped my teammates with applications for afterward.
What are you passionate about? Outside of work I enjoy baking, reading, and traveling.