Sarah Correll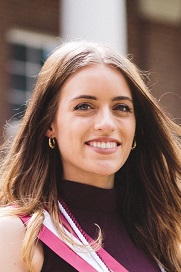 Host Site: Project Citizenship
Location: Boston
Role: My focus role at Project Citizenship is volunteer management.
Where are you from? Kentucky
Why do you serve? I was inspired to join NAIP AmeriCorps for the opportunity to promote the strength and share in the value immigrants and refugees have in American society. The opportunity to work among immigrants and refugees to provide services that advocate/promote their involvement in American society correlate my personal/professional experiences. My Bachelors in Social Work and international volunteer experiences, have allowed me to work in diverse settings. I have learned the importance of promoting one's culture, self determination, human rights, and access to services, which, directly connect to the mission of NAIP.
What are you passionate about? I am involved in two organizations that provide services internationally to at-risk populations, Ovi and Violet International and Somerset Foundation. Through these organizations I have lived in Guatemala, Kenya and traveled to additional countries to provide resources and services.