Basu Guragain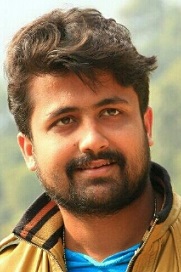 Host Site: YMCA International Learning Center
Location: Woburn
Role: I will be involved with helping clients to achieve job readiness.
Where are you from?
I am originally from Nepal but now living in Dedham.
Why do you serve?
I am a new resident and citizen of the U.S., and I really would like to help others who may not have had as much education and opportunities as I had to get a start in seeking employment, citizenship and a fulfilling life in the U.S. I'm hoping that my personal journey to U.S. residency as well as my education in social work will be helpful to furthering the goals of the NAIP efforts.
What are you passionate about?
Both before and during my education I was active in LGBTQ advocacy and services (in Nepal and in Boston). I also got involved in programs for older adults and those who provide services to them.