Miranda Campbell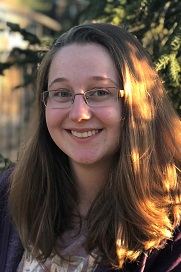 Host Site: Immigrants' Assistance Center
Location: New Bedford
Role: At my host site, I will be teaching English to speakers of other languages and helping in the office.
Where are you from? Halifax
Why do you serve? I just graduated from Bridgewater State University, and I have been considering going into teaching. This is the perfect opportunity to see if teaching English to speakers of other languages is right for me, and I will contribute my passion for other cultures and languages. With my Latin American and Caribbean Studies minor and my Spanish minor, I am open-minded and knowledgeable when it comes to other cultures. I love learning about other cultures and speaking other languages. I graduated with a Bachelor of Arts in English, so I have a strong command of the English language. Because of that, I will be able to teach English well to others. I tutored a woman in Spanish, which made me realize that I was good at explaining concepts. Last but not least, I studied abroad in Spain, so I can relate to adjusting to a new life in a different culture and a different place with a language barrier.
What are you passionate about? I love God! Jesus is my Lord and Savior. My friends and I from Church have events Tuesday nights and Friday nights: Movie Nights, Game Nights, Trivia Nights at a local bar, Ice Cream Socials… We have fun together! Anyone is always welcome.