Lauryn Hart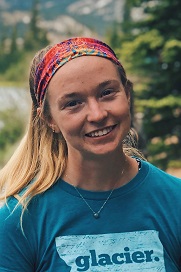 Host Site: BEST Hospitality Training Center
Location: Boston
Role: As a career coach, I helpwith job readiness and placement in the hospitality industry.
Where are you from? East Taunton
Why do you serve? I joined NAIP AmeriCorps because I believe that everyone deserves the opportunity to be successful in the United States and it is our duty to help in that process. I hope to some day work in immigration law or policy reform, my experience with NAIP will hopefully give me insight into more components of citizenship.
What are you passionate about? I love to run and stay active. I am very outdoorsy and environmentally conscious, I enjoy hiking, kayaking and camping.