Lauren Murtagh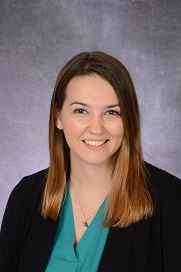 Host Site: BEST Hospitality Training Center
Location: Medford
Role: I will be teaching English for Speakers of Other Languages, as well as assisting with other classes.
Where are you from? Andover
Why do you serve? I was inspired to join AmeriCorps because I think it is important to support immigrants and refugees. I was specifically inspired by NAIP because of the emphasis on community immersion and job readiness. I'd liked to assist by educating, as well as forming lasting relationships with those I teach. I'm passionate about service and excited to assist recent immigrants with their job readiness.
In college I majored in English and Public Policy. The combination of these majors helped me strengthen my communication skills. I was also actively involved in our campus service fraternity and volunteered with multiple local services organizations.
What are you passionate about? I like to read, play volleyball, and bake. In college I volunteered with a mentoring program to spend time with elementary school students in the area.