Jessica Brandão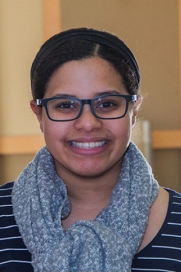 Host Site: Immigrant and Refugee Health Program (BMC)
Location: Boston
Role: My main role with the IRHP will be to meet with patients 1 on 1 in order to connect them to legal help or to other advocates who can help in meeting their needs.
Where are you from? Boston
Why do you serve? What inspires me to join NAIP AmeriCorps is that I have personally seen from my family how challenging it can be to integrate into a new country. This has motivated me to want to help others through those challenges and to help them learn how to be an advocate for themselves as well. My educational and professional experience connect to NAIP because through my bachelors in Social Work, City Year AmeriCorps year, and other volunteer experiences, I have grown and learned skills that relate to being a NAIP member.
What are you passionate about? In my free time, I love to read books related to social justice topics. I also love to try new foods, watch movies, and spend time with my nieces and nephews.