Jenna Brooks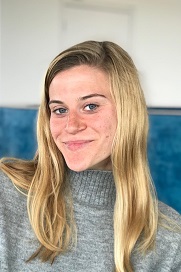 Host Site: BEST Hospitality Training Center
Location: Medford
Role: I will be teaching English to immigrants training for the hospitality industry and helping them prepare for the citizenship process.
Where are you from? Arlington
Why do you serve? I am very interested in working in an international community of people who are committed to service. During this time of political uncertainty for many immigrant communities, I believe it is my duty to stand in solidarity and do all I can to support them.
I have been the president of Refugee Action St Andrews, a non-profit focusing on awareness raising and fundraising surrounding the European refugee crisis. In addition, I have also worked at a refugee organization in Istanbul teaching Syrian refugees English, which was an incredibly rewarding experience.
What are you passionate about? I am a certified yoga teacher and would love to incorporate mindfulness and yoga into any project I pursue. I am also very creative – I love playing guitar and learning new crafts like macrame and painting. I am also trying to learn Spanish and Arabic in my spare time to help me with my future career and travel plans.