Hortencia Sanchez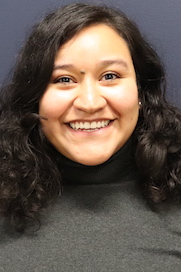 Host Site: MIRA Coalition
Location: Boston
Role: I will assist immigrants and refugees with immigration applications and inform them of other organizations.
Where are you from? Mexico
Why do you serve? I was inspired by the hard-working individuals at Mira, who love to help people. I want to contribute patience and collaborations to make the experience of our guest even better. I have a degree in Literature and in Literature you read stories. I want to experience the stories of people and tell their stories.
What are you passionate about? I like to volunteer with the elderly, I am currently in the process of writing a blog.