Courtney Siverling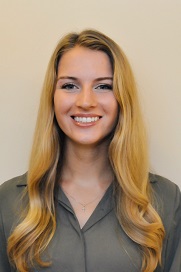 Host Site: Project Citizenship
Location: Boston
Role: I support the Program Managers and Director with running the day-to-day operations of the office, organizing citizenship workshops, and engaging the eligible immigrant population through citizenship outreach.
Where are you from? Pennsylvania

Why do you serve? I'm so excited to use my education for the purpose of serving others, and I'm motivated by the desire to love my neighbor as myself. As an International Studies and French major, I spent a lot of time exploring the interaction of cultures as well as the theoretical and practical aspects of government. I've interned in a variety of non-profit environments and I'm passionate about welcoming and advocating for immigrants and refugees.
What are you passionate about? I help lead my church's college ministry, and I love to read and be outside.